This is the time when all of the crazy people run off to the desert to "survive" with tons of art, fake fur, and countless supplies. Burning Man of course. Normally, I'd be playa-bound, but I'm rebelling and inverting the whole thing. Today, I leave for Iceland where I will make friends with lagoons, greenery, and puffins. Oh am I excited about the puffins! Thanks to my favorite cereal, I've been staring at a puffin every day since college. Now it's time to see them up close and personal. OK, maybe not that close.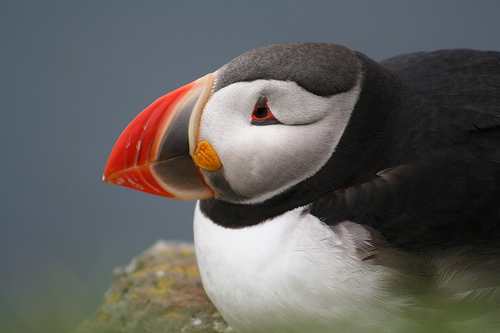 I'm not bouncing email on this trip but I'm not checking it either. I will be offline so don't expect a response until after I start digging out post-September 8. Or perhaps just resist the urge to contact me in the meantime. It is after all Burning Man time! Go offline, have an adventure! (I'm not commenting on the presence of cell towers on the playa. Hrmfpt.)
Anyhow, so long, farewell, auf weidersehen, goodbye!