OK – i have a funny feeling that i'm supposed to be offended by this caricature of me: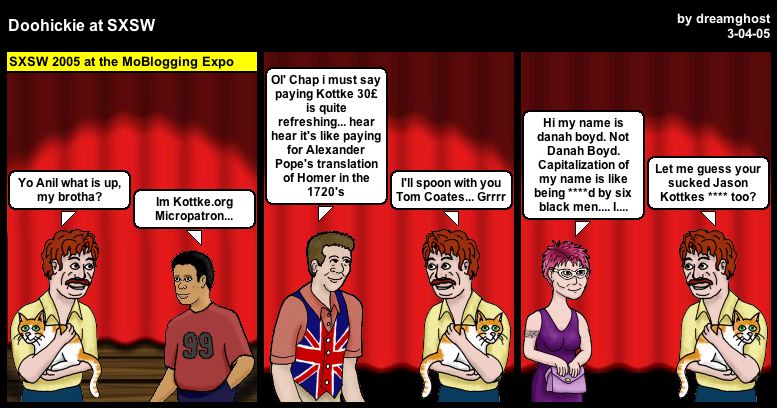 But, frankly, i'm utterly amused that anyone would put me in such a silly comic that is mocking a lot of folks and issues that i know.
Of course, my first thought was that it doesn't look like me. As Coates pointed out, i would never carry a bag like that, i don't have a tattoo and there's no white fuzzy hat or armbands (which i would wear with such a sleeveless dress).
And i know that i'm supposed to be ragingly pissed at the misogynistic interpretation of me, but i just can't help but laugh. ::slapping own wrist:: Bad feminist, bad.