Friendster blogs (powered by Typepad)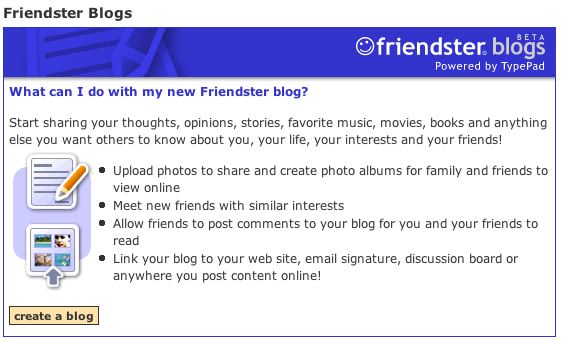 I have no idea when Friendster launched Friendster blogs because i've been pretty far out of the loop, but Charlie noted them this morning. They are powered by Typepad and there's a free option available (with ads of course). They're all branded with Friendster's logo at the top and have the Friendster domain. To update your Friendster blog, you have to log in. Plus, all Friendster blogs have easy links to your Profile.
Check out my new Friendster blog.